Hotel Info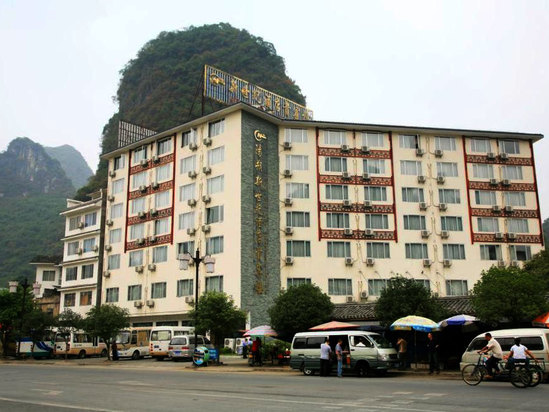 New Century Hotel ( Yangshuo VIP Building)
is located in Jingfeng Road, in the downtown area, only 5-10 minutes' drive from the main tourist attractions of Yangshuo, and 15-20 minutes' walk to Yangshuo West Street, one of the well-known distribution centers of petty bourgeoisie.
It has elegant style and comfortable rooms. The room has complete facilities and Internet access.
The hotel is equipped with business center, parking lot, shopping mall, restaurant, leisure center and other supporting facilities. At the same time, it provides agency tourism services for guests, forming a complete service system of 'food, accommodation, transportation, tourism, shopping and entertainment'.
It is dedicated to provide warm and thoughtful service for guests, so that guests feel at home, value for money.
Breakfast price
: CNY30($4.2) / person
Breakfast type
: Chinese